Virginia's best source for wood fencing
Atlantic Fence Supply, Inc. offers a wide variety of choices for all your wood fencing needs. Whether you're looking for a 4' tall spaced picket, 6' tall privacy, split rail, or something a little different; Atlantic Fence Supply, Inc. can assist you with all of your wood fencing needs. We pride ourselves in stocking only contractor grade materials, full ¾" pickets available in 4" and 6" widths, 4" x 4" and 6" x 6" posts, 16' rough cut boards, and 2" x 4" x 16' dimensional lumber, all pressure treated for lasting durability. Our inventory is constantly rotating and quality is always our number one concern, no more digging through a stack of wood to find a few usable pieces.
Atlantic Fence Supply's knowledgeable staff is always here to assist you with all of your wood fencing needs. We can assist you in both deciding what is best for your application and providing you a detailed breakdown of all necessary lumber that you will need for a complete installation. Simply call us with the footage of your project or send us a sketch including all measurements and gate locations by fax or email. Always remember to check with your local county or township, homeowners' associations, or other local building codes before beginning your project as their might be specific limitations on height, size, and style of any wood fence system. Make sure that all underground lines are properly marked before attempting any fence installation. For instructions on how to maintain or paint your new or existing wood fence, visit the Wood section under Resources for downloadable brochures.
We Specialize in Split Rail Fencing 
Atlantic Fence Supply, Inc. always stocks an extensive supply of Split Rail fencing. We offer split rail in 2-rail and 3-rail pressure treated pine. We can supply 4-rail Split Rail fence systems and Snake Rails on a per-order basis. All rails come in 11' lengths only, posts are available in Line, End, or Corner post orientation, and pre-fabricated gates are available for all styles in 4' and 5' widths.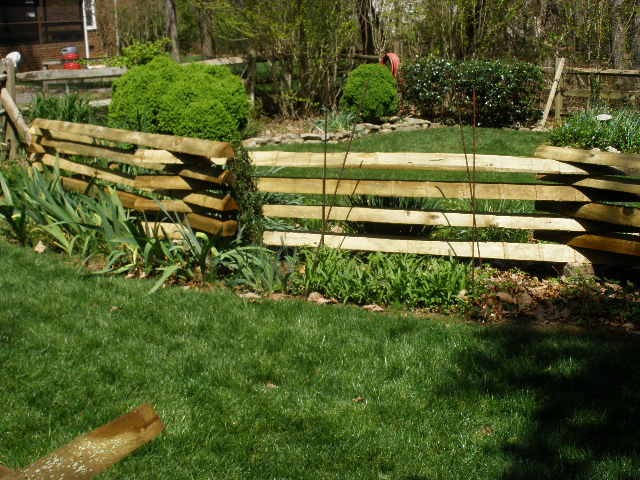 wood pickets
dog ear picket
gothic picket
french gothic picket
flat top picket
Why we carry stick build fencing
Atlantic Fence Supply, Inc. does not stock pre-fabricated wood panels. Stick building your wood fence allows for greater flexibility, stronger construction, and a cleaner, more aesthetic look. All posts and pickets are available with different cut top designs and stocked in multiple lengths. All pickets are stocked in flat top or Dog Eared styles.
All posts are stocked in flat top or French gothic top styles. Our custom wood shop can handle pointed picket, French gothic picket, and gothic picket tops as well as Williamsburg and Club top posts.
Welded wire fencing
Atlantic Fence Supply, Inc. also supplies a large inventory of welded wire fencing to accent your new wood or split rail fence. Stocked items include Galvanized 14 or 12.5 gauge 2" x 4" mesh in multiple heights, Green and Black color coated 2" x 4" mesh in 48" height, and 48" black pool code welded wire. Galvanized Class 3 Horse Fencing and Field fence is also available. If you're looking for something not pictured on our website, feel free to give us a call or email us a picture of your particular needs.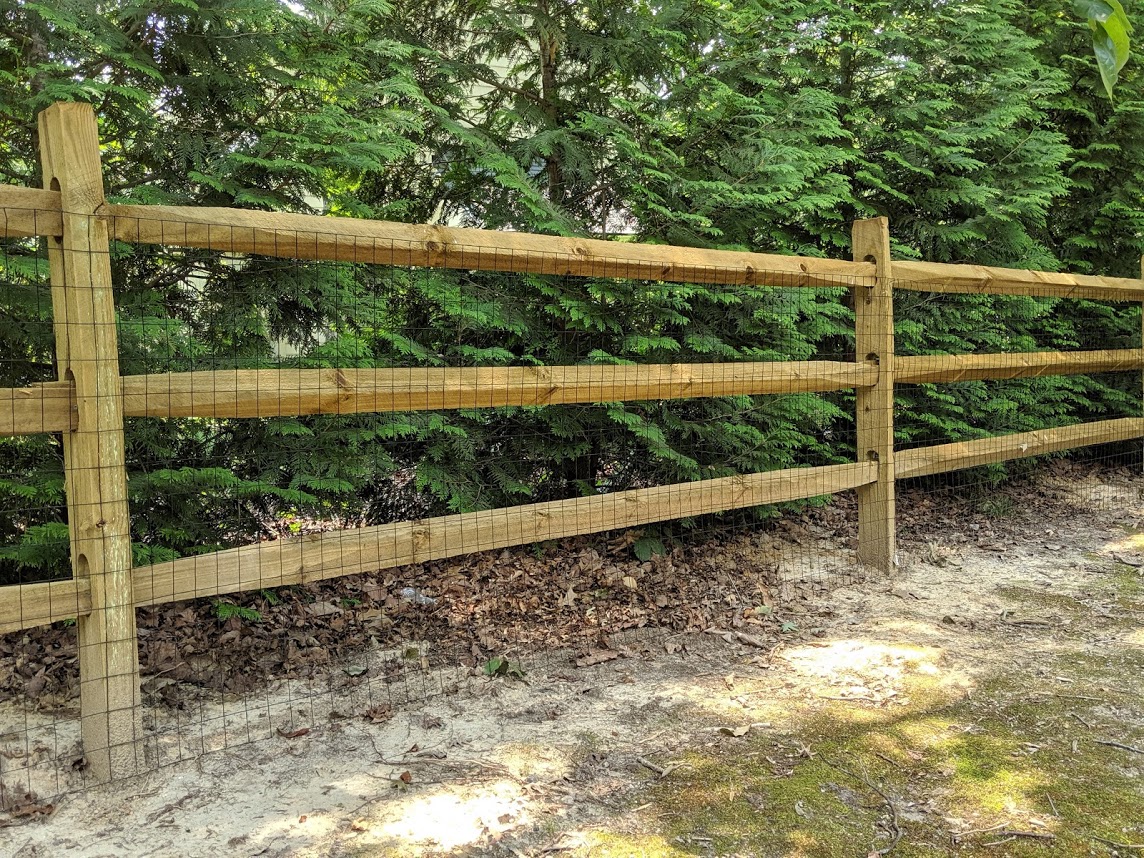 photos from our inventory